Introduction - Welcome to Dana Bay!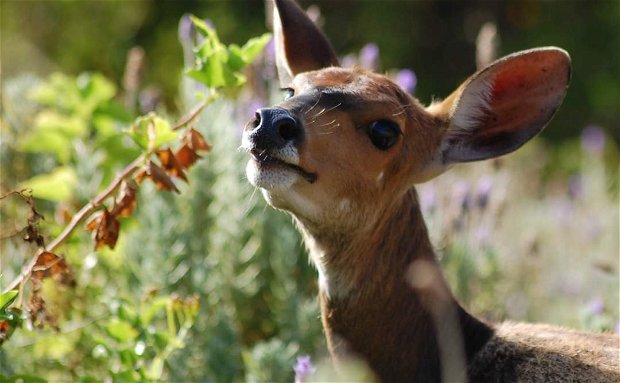 Welcome to Amzee-Bokmakierie Guest House - destination Mossel Bay South Africa. Find this treasure on the outskirts of town in Dana Bay, a Nature Conservancy with tranquil and breathtaking scenery. The Guest House is situated in the Garden Route with miles of unspoilt white sandy beaches and an endless world of magnificence! Here you will find the Bush buck grazing in and around the property, bunnies hopping by on the side of the road, guinea fowl and Cape Fowl running around with their chicks, a rich birdlife of over 80 different species and many, many more animals. In Dana Bay, we live our lives in accordance with nature.
Bokmakierie is the name of a bird that is indigenous to South Africa and is found in abundance in the Dana Bay Nature Conservancy of the Garden Route.
Stay at Amzee-Bokmakierie Guest House and explore Mossel Bay and the Garden Route where Bushbuck, Guinea-fowl and Cape franklins greet visitors. Enjoy spectacular sunsets and unforgettable views of the vast Indian Ocean.
Less than a four-hour drive from Cape Town, or only 20 minutes away from George Airport, you will find true South African hospitality where the Indian Ocean, majestic mountains, ravines, forests and a staggering diversity of Fynbos, meet.
Amzee-Bokmakierie Guest House offers Bed and Breakfast as well as Self Catering facilities and as home base, the lovely landscape can be experienced where evidence of human habitation many thousands of years ago, still has a magical influence on the curious mind.
The premises and garden offers quiet moments of reflection, setting the mood for nature lovers to take in and appreciate the surroundings. Sip sundowners on the patio or by the pool, your own balcony or sit under the stars on the lush grass surrounded by lavender bushes and relax while breathing in the fresh ocean air.
Temperatures in the Garden Route are mild and vary over a distance of only a few kilometres. This ranges from a daily minimum average of 7.4ºC in mid winter, to a maximum average of 24.5 ºC in summer, making Mossel Bay the destination with the second best climate in the world, over Hawaii.